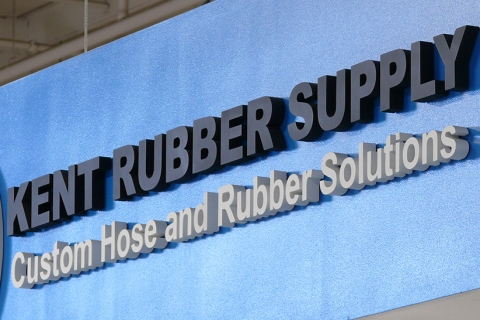 As the industry's premier supplier of high-quality gaskets and seals, Kent Rubber has worked tirelessly to uphold it's promises to customers. Swearing to value every customer and deliver the highest quality, most cost-efficient rubber products on the market, we're continually working to expand our product line, improve our processes, and better train our employees. We know that our customers need a supplier that they can rely on, one that will rise to — and overcome — the challenges that their operation faces. In today's post, we're going to discuss how — and why — Kent rubber is the go-to source for rubber products.
Dependability
First and foremost, you need a reliable supplier… one that can meet your deadlines and — more importantly — one that is committed to precision. With accuracy being absolutely critical to any operation, Kent Rubber produces the majority of its gaskets and seals by die cutting or using an automated flash cut machine. This process ensures uniformity, allowing you to rest easy knowing that you're getting exactly what you ordered.
Cost-Efficiency
To ensure that your operation remains profitable, it's essential to search out a supplier that offers affordable, cost-efficient components. Kent Rubber has worked to increase the efficiency of our manufacturing equipment, reduce reliance on outside partners, and — above all else — reduce our pricing. If you've been searching for a supplier that values high-quality rubber products at competitive, cost-effective prices, you can rest assured that you're in the right place.
At Kent Rubber Supply, we're steadfastly committed to meeting — and exceeding — our customers' expectations. Whether you're looking for hydraulic hose, custom molded rubber, or any number of other products, you can be confident that we have — or can produce — exactly what you need.