For 75 years, Kent Rubber Supply has taken pride in offering high-quality custom hose, gaskets and seals, and die cut rubber products. Focusing on providing top-notch customer service – not just top-notch parts – that meet all of our customers' needs, we strive to build relationships with every customer, understand the issues that they are facing, and develop solutions that address their concerns directly. Despite our long history, we continually seek to do things the right way, refusing to fall into the routine of doing things the way that they have always been done.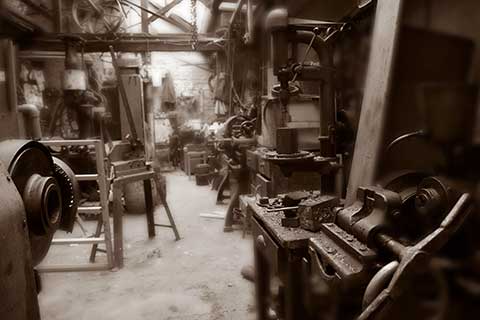 Our history 
1946: Kent Rubber Supply is established by Louis Darscheid in Grand Rapids, Michigan, to service manufacturers and consumer requirements.
1964: The company moves to a larger location as a result of expanded sales to deliver "made in the USA" brands and services.
1990: Kent Rubber Supply builds a new location, triple its original size, to support our growing customer base throughout North America.
2000: We open the Norton Shores facility to further assist – and more rapidly address – our customers' needs.
2004: The company adds a strategic global alliance for molded rubber products offering an expanded line of molded and extruded rubber.
2009: Kent Rubber Supply is voted IDCO member of the year, positioning us among the best non-public companies in the industry.
2012: A top-of-the-line, die-less flash cut machine was added to our growing gasket manufacturing capabilities.
2015: We continue to reinvest in improving our capabilities to meet our growing customers' ever-changing needs. We acquired new hose testing units, hose crimping equipment, and a gasket quality validation system.
2018: Team members were added specifically to support the growth of our OEM and Vendor Management Inventory(VMI) services. We continue to improve our capabilities and technical support with high performing team members to achieve the best results for all our customers and our OEM partners.
2021: Kent Rubber celebrated 75 years of business! Every year we get stronger thanks to our dedicated staff and amazing customers we support.
Our promise
At Kent Rubber Supply, we want all of our customers to feel welcomed and respected. Valuing the business of every customer, we rely on our loyal base to share our reputation with others. We aim to live up to this reputation: to deliver the highest quality, most cost-effective rubber products – including custom hose, gaskets, and seals – in the industry.