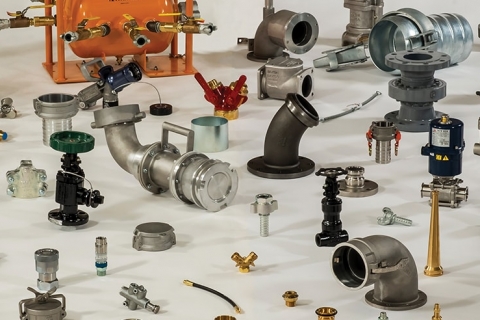 Are you considering a new source for your operation's essential custom rubber products? Do you need a supplier that is reliable, cost-efficient, and committed to customer service? If so, you're in the right place! For over 70 years, Kent Rubber Supply has worked to maintain our reputation as the industry's best source for hydraulic hose, industrial couplings, sanitary fittings, custom hose, gaskets and seals, and other rubber products. With the aim of creating great customer experiences and long-term relationships, we look to turn every order into an opportunity to form a lasting partnership with our customers.
With the industry's largest catalog of custom rubber products, our team can work with you to understand your application, identify potential products, and deliver those products to you on time, every time. No matter what you're looking for, from custom O-rings and aftermarket rubber parts to molded seals and vibration reducers, you can be confident that our staff will help you find it. More importantly, our ability to utilize an assortment of materials – including sponge rubber, EPDM, and nitrile – allow you to meet even the most exacting specifications.
We know how difficult it can be to find reliable suppliers. With many of our employees having experience in industrial settings, they're familiar with the pitfalls and issues that operators often face. Because of this, you can be confident our ability to predict, avoid, and overcome a wide range of common challenges.
At Kent Rubber Supply, we've dedicated ourselves to offering the absolute best rubber products on the market. Not satisfied with just having the best products, though, we've also aimed to offer superior customer service and delivery times, as well. If you've been searching for a top-notch supplier of quality rubber products, contact us today to learn how we can help.