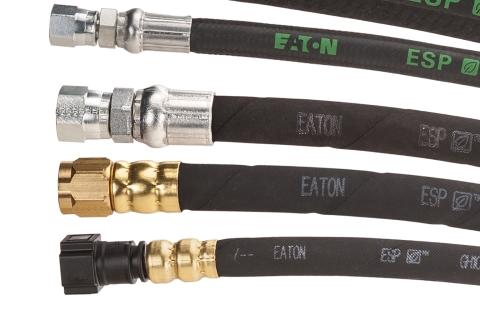 For more than 75 years, Kent Rubber Supply has been the premier supplier of custom hose and different rubber products to a large variety of industries. Our experienced professionals will work closely with you to ensure that you get high quality products and terrific customer service no matter what your company needs for success. From hydraulic hose, sanitary hose, and specialty hose to industrial couplings, seals, gaskets, and more, we have the best products available on the market for all of your industrial hose needs. We know how important your time is, which is why you will get peace of mind knowing that our products will perform successfully to keep your company running smoothly without costly downtime. Read further for more about all of the products and services we offer with Kent Rubber Supply.
We Are Leaders in Hydraulic and Industrial Hose
When it comes to hydraulic and industrial hoses for your business, you need superior quality to ensure that the hoses don't leak, resulting in costly work stoppages. When you rely on Kent Rubber Supply for all of your hosing needs, you get the products you need for low to high pressure applications to keep your equipment running profitably while also ensuring the safety of your workforce. We can even fabricate custom hoses to meet unique specifications and requirements for everything from food and beverage service to petroleum, pharmaceutical, chemical transferring, and more.
Custom Made Rubber Products
Kent Rubber Supply offers a full range of custom fabricated rubber products for applications of all types. Whether you are looking for simple cabinet seals or you need die-cutting for custom O-rings and aftermarket rubber parts, we will provide you with the highest quality of rubber products that will meet your needs while keeping your costs under control. We can create parts with a number of materials, including butyl rubber, sponge rubber, PVC, and more.
The friendly professionals at Kent Rubber Supply will work closely with you to make sure that you get the custom hose and other rubber products you need for your business. No matter what industry you are in and what rubber products you need, please give us a call and let us know about your needs. We will either supply the right products, or we can fabricate them to your exact specifications. We look forward to working with you!