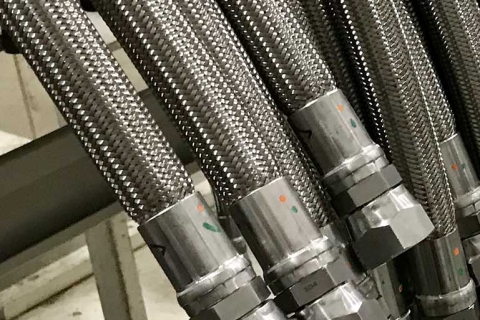 Kent Rubber Supply has been providing high-quality rubber products, like gaskets, hoses, and tubing to customers in Southwest Michigan and throughout North America for over 75 years. We understand the importance of rubber seals and hoses when working with machinery that transfers liquids, which is why we make sure that every product is not only made to specification, but also tested to ensure it performs the way you need it to. We have OEM partnerships that allow us to provide your business with everything from replacement parts for your older machines to prototype parts for more modern equipment, making Kent Rubber Supply your premier source for the quality rubber products that you need to keep your machinery running smoothly and profitably. Read further for more information about how you can benefit from working with Kent Rubber Supply for your OEM rubber needs.
We Have Partnerships All Across the Country and the World
Through the last seven-plus decades, we at Kent Rubber Supply have built and maintained strong relationships with the best manufacturers on the planet. This has allowed us to supply companies in the United States and North America with the very best rubber products in the industry for nearly any application. Being centrally located gives us a distribution advantage that allows us to serve clients from sea to shining sea and even beyond our borders. This gives you an advantage, having a reliable supplier who can get everything you need to ensure your machinery runs at optimal performance.
OEM Products, Custom Rubber Hose, and Much More
With our network of manufacturers, Kent Rubber Supply has the connections to provide you with gaskets, rubber hoses, fittings, and OEM products from some brands companies trust. We will make sure that no matter what sort of fluid is flowing in your industrial equipment and machinery, you have all the correct parts you need for safe, effective performance without any costly leaks or bursts. We can also help you with engineering, testing, ISO standard certification, and even vendor managed inventory, with our trained professionals helping keep you in compliance while also keeping your inventory properly stocked without any surplus eating into your profits. We work hard to free up your employees' time, so they can focus on their day-to-day tasks.
For more than seven decades, businesses all throughout North America have depended on the pros at Kent Rubber Supply to supply them with quality rubber products. We are eager to have your company join that growing list of satisfied customers, so whether you need help prototyping a new part, replacement parts for an older machine, or a supplier who can deliver on time, every time, contact Kent Rubber Supply and let us know how we can help.