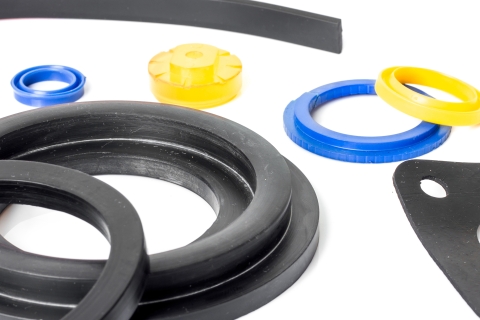 For more than 75 years, Kent Rubber Supply have been industry leaders when it comes to custom rubber hosing for clients in Southwest Michigan and throughout the United States. We have an extensive selection of products you need for all your rubber hose needs, including gaskets, fittings, couplings, and, of course, rubber hose for a wide range of industries. We understand that when your business requires the transfer of liquids or fluids, leaks or other hose failures can be costly and dangerous. This is why you need to have the right hose installed on your equipment to ensure that it functions properly. But what do you do if you run into a situation where the hose you need is on back order or has been discontinued? Replacing the machinery is obviously not an option, so you can rely on the experts at Kent Rubber Supply to provide you with the custom rubber hose you need to keep your business running safely and effectively. Read further for more information about how Kent Rubber Supply can help with your custom rubber hose needs.
Get Custom Gaskets, Hoses, and Seals
We at Kent Rubber Supply are proud to offer clients solutions to issues that other companies cannot handle. Whether you need a prototype for a new product or large volume production for a gasket or seal you will need on a regular basis, Kent Rubber Supply can work with you to ensure you get exactly what you need. Using the latest in hi-tech equipment, we can create custom rubber hoses, gaskets, or seals with a high level of precision for parts that meet you specifications and exceed your expectations. No matter what custom rubber products you need to keep your machinery running smoothly and safely, you can count on Kent Rubber Supply to deliver effective solutions, every time.
Hose Testing Specialists Dedicated to Quality
Getting the right-sized custom hose is great, but it does you no good if the hose doesn't perform the way you need it to. With the ability to perform proof or burst tests at pressures up to 21,750 PSI, Kent Rubber Supply will give you peace of mind knowing that every hose we supply to you is strong enough to handle the job. We can even perform pre-programmed test sequences and provide you with the result data on a USB or printed out the old fashioned way.
Kent Rubber Supply is your "one stop shop" for all your custom rubber needs. We are dedicated to your satisfaction, so give us a call and let us know how we can assist you today!