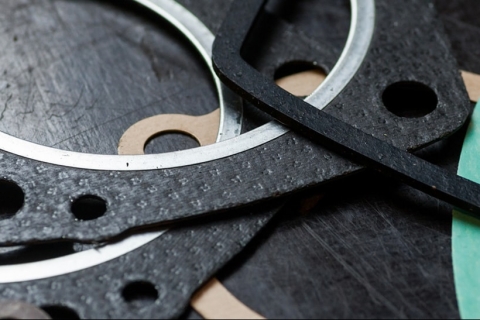 For more than 75 years, Kent Rubber Supply has been a reliable industry leader in providing custom rubber hose and accessories to customers throughout North America and abroad. We have worked hard to earn and maintain a reputation for providing the best products and services in the industry. With an inventory of hydraulic hose, industrial couplings, sanitary hose, specialty hose, gaskets, seals, and much more, you can be sure that we have the parts and accessories you need to keep your machinery running safely and smoothly. We can even supply you with customized hose for older machinery with hoses that are highly priced and/or difficult to find. Please read further for more information about the products and services that Kent Rubber Supply can provide for your business.
Leading Supplier of Hydraulic and Industrial Hose
With more than 75 years of experience, you won't find a better supplier of hydraulic or industrial hose than the experts at Kent Rubber Supply. We have an extensive inventory of hoses for low, medium, and high pressure needs. Whether you need 1 Wire EPDM, WaterBlast, Four Spiral EPDM, or any other products, we can provide you with the exact products you need to keep your operation running profitably and safely. We even have the capability to fabricate hoses to your exact specifications in incidents where the right hoses you need are unavailable. No matter what your rubber hose needs are, you can count on us to get you what you need, when you need it.
We Carry a Wide Range of Rubber Products
If you are looking for cabinet seals, custom O-rings, or other quality rubber products, you can count on Kent Rubber to provide you with the parts you need at cost-efficient prices to help keep your business profitable. We carry a large inventory of butyl rubber, sponge rubber, PVC, and many other types of rubber products, all of which meet the highest quality standards in the industry. Order the rubber products you need with confidence by contacting the experts at Kent Rubber Supply today!
The experienced professionals at Kent Rubber Supply are dedicated to supplying clients throughout the country with the very best custom rubber and hose solutions on the market. No matter which business you are in, we can provide you with effective, affordable solutions. Contact us today and let one of our friendly associates know how we can assist you!