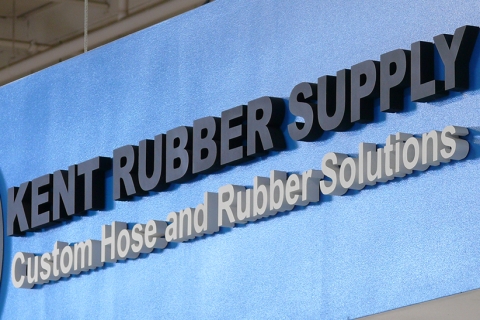 If you've been searching for a supplier of industrial hose that won't let you down, we can assure you: you're in the right place. For over 70 years, Kent Rubber Supply has been the industry-leading provider of custom hose and rubber products, including hydraulic hose, industrial couplings, sanitary hose, specialty hose, crimpnology, and gaskets and seals. Having earned a reputation for high-quality products and superior customer service, we are committed to doing everything in our power to ensure that our customers get the items that they need for their applications. In today's post, we're going to look at a handful of the products that we offer and – more importantly – discuss how you can benefit from working with us.
Hydraulic hose
As a leading distributor and fabricator of hydraulic and industrial hose, Kent Rubber offers a wide range of low, medium, and high pressure hose styles, including 1 Wire EPDM, 100R16, WaterBlast, Four Spiral EPDM, and 10,000 PSI Jack Hose. In addition to this, we carry a selection of specialty and truck hose styles and have the ability to fabricate custom hoses to meet the specific requirements of your application.
Rubber products
From cabinet seals and die cutting to custom O-rings and aftermarket rubber parts, Kent Rubber is your source for quality, cost-efficient rubber products. Whether you need butyl rubber, sponge rubber, PVC, or any number of other materials, you can be confident that we can deliver.
At Kent Rubber Supply, we go to great lengths to ensure that our customers have access to the rubber products and custom hose that they need. No matter your market or industry, we encourage you to reach out to us, discuss your requirements, and let us help you find the products that you need to run a more efficient, more profitable operation.