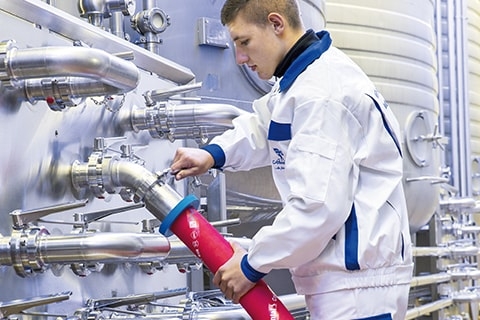 The professionals at Kent Rubber Supply take great pride in providing customers with the best in custom rubber hose and fittings in the industry. We offer a wide selection of hose and fittings for various applications, all designed with a strict attention to detail that ensures you will get the products you need with an unmatched standard of quality. No matter what business you are in, we will make sure you get the right products to keep your operation running safely and efficiently. Read further for more information about the custom rubber hose and accessories we can provide for your business.
Specialty and Custom Hose for Your Business
With more than 75 years of experience in the industry, Kent Rubber Supply has helped find innovative solutions for clients in numerous fields. We understand that your needs may change as your business grows, and we are here to help you adapt to these changes with the custom hose and assemblies you need. Whether you need sanitary hose for medical purposes or specialized hose for certain chemicals, we have the tools and knowledge to create effective, dependable solutions to meet your needs and expectations. We also have all of the fittings and accessories to ensure there are no leaks and your equipment will run the way it was meant to.
We Have the Right Products to Meet Your Industrial-Sized Needs
Industrial grade hose needs to meet all specifications to keep your machinery running efficiently without any leaks or other problems that can cause work stoppages and dig into your profits. Kent Rubber Supply has been supplying facilities with industrial hoses for decades, helping businesses run smoothly and profitably. With a large variety of industrial hose option for everything from food and beverage hoses to hoses for petroleum, pharmaceutical, chemical transfer, and more, you can be confident that our experienced staff will have no problem supplying you with the proper hose, fittings, and accessories you need to keep your equipment running at peak levels. We can even design and produce custom hoses for older machinery or specialized needs.
Kent Rubber Supply is your premier source for the rubber hose and fittings you need for your business. Our unmatched inventory and ability to custom-make hoses to your exact specifications makes us an invaluable resource as a supplier for all of the hoses you need to keep your business running successfully. Contact us and let us know about the rubber hose you need today.