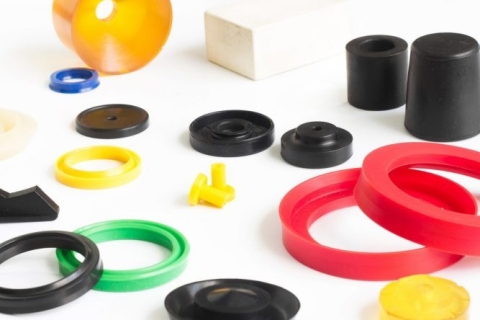 For more than 75 years, businesses throughout Southwest Michigan and North America have relied on Kent Rubber Supply for a wide selection of quality rubber hoses, gaskets, tubing, and more. The transfer of liquids through machinery requires a tight seal to ensure the machine functions properly while also preventing leaks that can pose several problems. We have many strong OEM partnerships, giving us the ability to provide replacement parts that will work for your machinery exactly the way you need them to. We can also provide extensive testing of these products to give you peace of mind that you are getting high quality products you can depend on. No matter what your rubber hose or gasket needs may be, Kent Rubber Supply can provide you with a steady supply of the right parts for your machinery. In today's post, we will discuss the benefits of trusting Kent Rubber Supply to provide you with all your OEM rubber hoses and gaskets.
We Have a Great International Network of Partners
Kent Rubber Supply has worked diligently to build and maintain mutually beneficial working relationships with the best manufacturers in the world. Because of this, we have the ability to provide North American businesses with the best quality rubber products at the best prices on the market.  Being located in the Midwest gives us unique opportunity to serve clients from coast to coast and beyond. The size of our network also allows us to supply hard to find parts that many manufacturers have difficulty sourcing. This means that you won't have to deal with delays when you're in need of replacement parts, helping prevent any costly production stoppages.
Everything from Custom Rubber Hose to OEM Rubber Products
Kent Rubber Supply is your one-stop source for the best rubber hoses, fittings, and OEM rubber products from the best brands in the industry. We have provided OEM products to clients in various industries, from large industrial facilities to food and beverage and everything in between, so no matter what sort of business you're in, you can count on us to make sure your equipment is leak free. Not only will this keep your business running smoothly, but it will also increase safety with a decreased chance of slip and fall accidents occurring with slippery liquids on the floor. Contact us today and let us know about the rubber hoses or gaskets you need for your business.