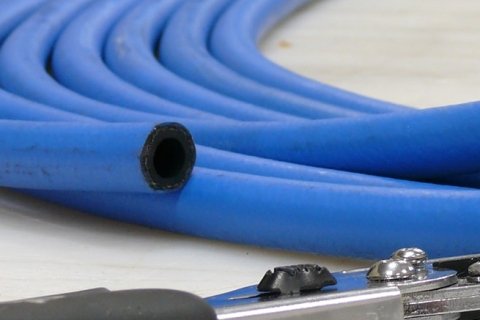 Kent Rubber Supply has an OEM alliance program that gives our customers access to an extensive selection of high-quality hose, die cut gaskets, and all the other custom rubber products needed to keep equipment running safely and productively without any costly maintenance issues. With the way that industry and the global economy are constantly evolving, our OEM partnerships give us the ability to handle our customers' needs, whether they need new custom prototype parts for new equipment or replacement parts for the equipment that you have been using, you can trust us to have everything for you need to keep your machinery running safely and efficiently. Read further to find out more about the OEM products we can provide for your business.
Domestic and Global Partnerships
For more than 75 years, Kent Rubber Supply has worked hard to become industry leaders in quality rubber products for clients throughout Southwest Michigan and North America. This gives us the ability to act as a centralized hub that can meet the needs of businesses throughout the country, allowing us to partner with a number of well-respected suppliers. This means you can find exactly what you are looking for at a price that will keeps your costs low and your profits high.
OEM Products and Services Available
No matter what sort of products and services you need for your business, you can count on Kent Rubber Supply to provide you with whatever you need. While we specialize in bulk hose, assemblies, fittings, and couplings for hydraulic and industrial applications, we can also provide you with custom gaskets and tubing, and many other hose solutions. We can also provide you with services like engineering, testing and certifying, vendor managed inventory, and even ISO standards. We understand how crucial your time is, so we take great pride in helping out with different services that will allow you to focus your time and energy on more important tasks. Contact us if you have any questions about the services we have available.
With seven decades of service to businesses in Southwest Michigan and North America, Kent Rubber Supply is your most dependable source for rubber gaskets, hose, and any other parts for your hydraulic machinery. We take great pride in helping businesses prosper and will make sure that you get the products and services you need. Contact us and let us know how we can assist you with your custom rubber hose needs.