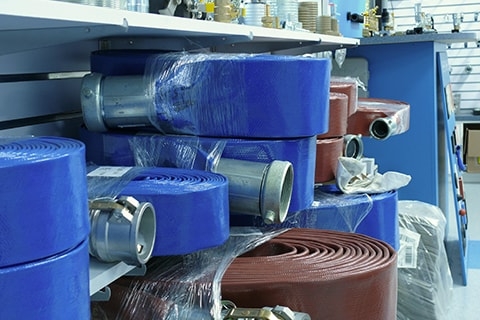 If you've arrived here while searching for the industry's best supplier of high-quality industrial hose, your search ends now! For over seventy years, Kent Rubber Supply has offered the best rubber products on the market, including a massive range of hose, gaskets and seals, and fittings. Known for being reliable, economical, and determined to achieve 100% customer satisfaction, we aren't content to be just another supplier. Instead, we want to build a relationship with each of our customers, learn their operations, understand their needs, and identify opportunities to improve efficiency, safety, or profitability.
With the industry's most comprehensive catalog, we can work with you to determine the best products for your application. Whether you need custom O-rings, aftermarket parts, or neoprene gaskets, you can rest assured that we've got everything that you need. Best of all, our customer service team has a wide base of knowledge, which allows them to assist you in meeting even the most challenging of requirements. With experience in industrial settings, our team isn't just equipped to answer phones and take orders! Instead, they'll walk you through the process, explore options, and help you find exactly what you need to meet your specifications.
When you work with Kent Rubber Supply, you can be confident that you're working with the best in the industry. From hydraulic fittings to industrial hose, we can help you with all of the rubber products that you need to keep your operation moving.
At Kent Rubber Supply, we're committed to offering the most — and best — rubber products on the market. We understand the challenges of switching suppliers, so we're here to help you make the transition. If you have any questions, concerns, or comments about the products or services that we offer, please don't hesitate to reach out to us today.