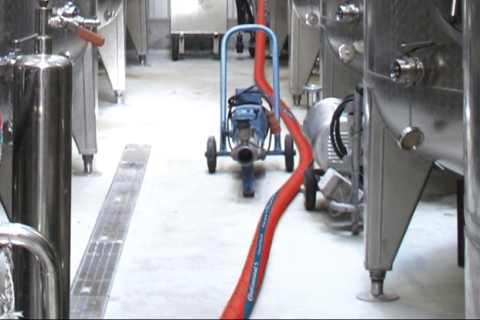 For more than 75 years, Kent Rubber Supply has been the leading supplier of high-quality rubber hose, die cut gaskets, and other custom rubber products for businesses in Southwest Michigan and throughout North America. No matter what sort of rubber hoses or other products you need to keep your equipment running safely and efficiently, we can access what you are looking for through our OEM alliance program. Our OEM partnerships allow us to constantly adjust to the changing needs of the industry. With the ability to supply everything from replacement parts for your equipment or prototype parts for newer equipment, Kent Rubber Supply can provide you with exactly what you need, meeting your specifications and expectations. In today's post, we will discuss how our OEM partnerships can benefit your business with your custom rubber needs.
We Have Partnered with Domestic and Global Companies
Over the last seven decades, we at Kent Rubber Supply has worked diligently to build and maintain a strong reputation as dependable rubber suppliers to companies all throughout the United States. Because of our centralized location, we can easily distribute a wide range of custom rubber products to businesses from the Atlantic to the Pacific and everywhere in between. We work with the top manufacturers in the industry, so you can rest assured that you get the highest quality parts at competitive prices to keep your business running smoothly and profitably.
Custom Rubber, OEM Products, and More
Kent Rubber Supply has the connections and experience to provide you with all the rubber hoses, gaskets, and other OEM products you need for continued success in your business. No matter what style of hose, fittings, assemblies, or hydraulic couplings you need for your operation, we can find you premium solutions that will ensure a steady flow of fluids without leaks for all of your industrial machinery and equipment. We also have trained staff who can assist you with your compliance needs, including engineering and testing, ISO standard certification, and even vendor managed inventory to ensure that you never run out of the parts and accessories you need. We will work hard to help keep your mind at ease and allow you to focus on more important matters that require your attention.
Kent Rubber Supply has been industry leaders in rubber hose and product supply for more than seven decades. Whether you need us to help you with custom prototypes for new projects or you need a steady supply of OEM products from the best brands in the industry, you can count on our experienced professionals to get you exactly what you need, when you need it. Feel free to contact us and let us know how we can help with your custom rubber needs today!