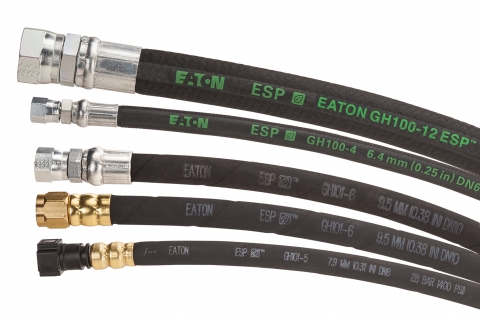 If your current supplier is coming up short in regard to your operation's custom hydraulic hose and rubber product needs, it may be time to consider working with a new company. Whether they're not delivering in a timely manner or they're supplying you with products that don't meet your quality standards, subpar rubber products can have a drastic effect on your business' bottom line. As a centralized source for all of your needs – from rubber hose to gaskets and seals – Kent Rubber Supply has gained a reputation for on-time delivery, high-quality products, and superior customer service.
Our team, assembled from some of the industry's most experienced people, is capable of meeting all of your needs and – more importantly – working with you to ensure that your business is successful. With a wide range of experience in custom rubber products and custom hydraulic hose, you can count on us to rise to the challenges that you set. From our featured product line – Eaton Aeroquip® Triple Crown – to our unparalleled selection of low and medium pressure hoses, you can be certain that you'll find the products you need in our catalog. And, more importantly, if you don't find exactly what you're looking for, we'll identify, source, or fabricate a custom solution for you.
At Kent Rubber Supply, we're committed to helping our customers succeed. We know how difficult it can be to find a reliable partner. Because of that, we've built our business around reliability, quality, and competitive pricing. We want all of our customers to be absolutely, unequivocally, 100% confident in our ability to meet – and exceed – their expectations. If you've been disappointed by your current supplier of custom rubber products, we encourage you to browse our website, learn more about us, and contact us to learn how we can help.