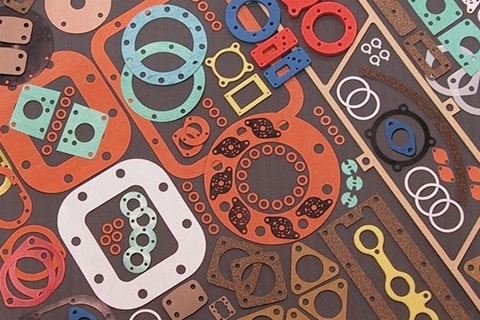 Locating a trustworthy, reliable supplier for your operation's essential industrial hose, couplings, fittings, and gaskets and seals is a key element in its success. Does the supplier you're looking at offer a comprehensive catalog of rubber products? Do they have a proven history of delivering necessary parts on time, every time? Are their products sold by an educated, well-trained sales team that goes the extra mile to deliver superior customer service? If you're not sure about the answer to any of these questions, you owe it to yourself to learn more about Kent Rubber Supply!
A history of excellence
For over seventy years, Kent Rubber Supply has maintained its reputation as one of the industry's most reliable suppliers of custom rubber products, including gaskets and seals. With a firm commitment to delivering high-quality products quickly, efficiently, and to our customers' specifications, we've proven – time and time again – that we're here to help our customers overcome the challenges they're facing.
An unparalleled catalog
No matter what you need, if it's a rubber product, we've got it. From hydraulic to industrial fittings, custom to hydraulic hose, no matter what you're looking for, you can be confident that we'll work with you to get you the crucial parts and components that your operation requires.
Superior service
Great products deserve to be backed by superior service. We strive to create beneficial, long-term relationships with all of our customers. When you have a question about hose, fittings, gaskets and seals, we want to be the expert that you seek out for advice.
At Kent Rubber Supply, our main goal is to ensure that our customers have the products they need, when they need them, and to their specifications. If you've been searching for a new supplier of your operation's rubber products, contact us today to learn how we can help.