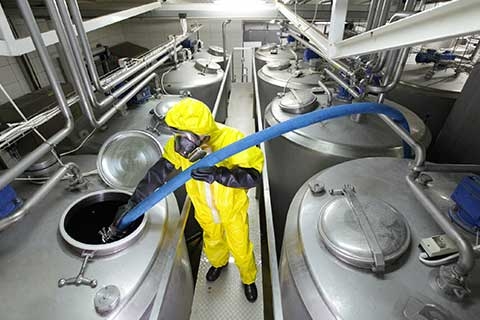 For more than 75 years, Kent Rubber Supply has been the industry leader for custom rubber hose, gaskets, and rubber products for a wide variety of applications. We offer services to a number of different industries, from food and beverage to petroleum, pharmaceutical, and many more. Whether you need products tested to ensure proper performance, custom molded rubber hoses or seals, or even assistance with supply chain efficiency, our experienced professionals can help you with what you need to keep your business running smoothly and profitably. In today's post, we will take a look at some of the services Kent Rubber Supply can provide for you and your business.
Supply Chain Efficiency
All of the products that we carry can be made to comply with OEM delivery requirements, and we can manage your SKUs to keep them in stock and ensure they are ready to be delivered when you need them at the best possible price.
Hose Testing
Kent Rubber Supply has the equipment and experienced specialists to run proof or burst tests on rubber hose up to a maximum pressure of 21,750 PSI. Not only do you get the peace of mind knowing that your rubber hose will perform under your specific conditions, but we can also save and repeat the same test sequence, giving you a printout of the results for your records.
Custom Molded Rubber
Using the state of the art equipment like our IntelliScanner Shape Acquisition System, we can create custom rubber products like hoses, bumpers, seals, and more with a high standard of quality and precision to guarantee the products will fit and function perfectly for your specific needs.
Prototyping
Once you have your part designed and the proper material chose, Kent Rubber Supply can produce a prototype of the new part with our dieless flash cut machine. This gives you the opportunity test the functionality of the part before putting into production.
Die Cutting
If you have a drawn concept for a new gasket or another part, we can bring them to life using one of our many die cutting presses, allowing us to produce gaskets, seals, and other custom rubber products in a number of different materials.
Kent Rubber Supply has worked hard to build a stellar reputation as leaders in custom rubber and hose for clients throughout North America and abroad. Contact us and let us know how we can assist with your rubber and hose needs today.