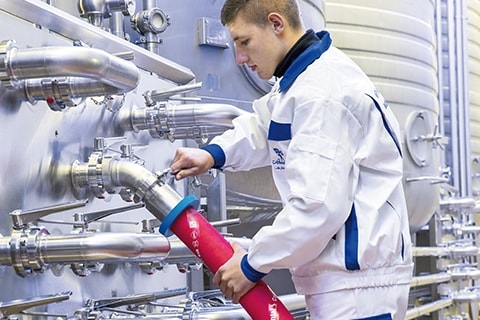 When it comes to custom hydraulic hose, there's only one name you need to know: Kent Rubber Supply. For over seventy years, we've worked to grow our catalog, improve our offerings, and educate our staff. As a result, we are the industry's most knowledgeable supplier of high-quality rubber products. Whether you're looking for neoprene gaskets, industrial fittings, or rubber gaskets and seals, you can be confident that our team will work with you to understand your needs, identify the best solutions, and deliver them to you in a timely manner.
Serving a wide range of industries, Kent Rubber Supply has grown to become the go-to source for top-quality rubber products. Working with agriculture, automotive, chemical, pharmaceutical, government, and food and beverage clients, our knowledgeable team has been able to provide them with the products they need at cost-efficient pricing and with minimal lead times. We understand that you can't wait on essential parts and components. We know how important it is to have the products that you need, when you need them. Because of this, we strive to carry the largest selection of products but, more importantly, we're committed to offering the shortest lead times possible.
At Kent Rubber Supply, our goal is to preserve our customers' uptime. By acting as a one-stop shop for all of your necessary rubber products, including custom hydraulic hose, we make it easy to acquire everything you need. And, with decades of experience, you can count on us to provide you with helpful advice and guidance, ensuring that you get exactly the products you need for your application. So, if you've been looking for a new supplier of rubber products, we encourage you to browse our website, learn more about us, and contact us with any questions you may have.