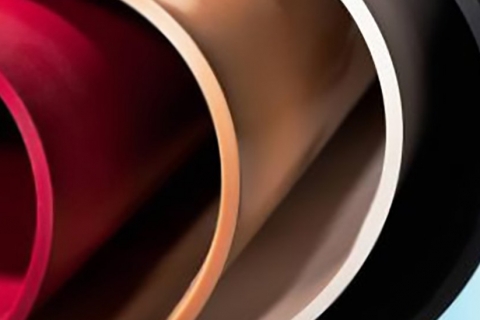 Are you shopping around for a new supplier of hydraulic hose and fittings? Have you been searching for a time-tested, proven, and customer-focused company that can step up and meet the challenges presented by your operation? If so, you've arrived at the right place. For over seven decades, Kent Rubber Supply has been the industry's go-to source for high-quality custom hose, couplings, fittings, gaskets and seals, and more. With a broad range of capabilities and a team committed to delivering top-notch customer service, you can count on us to meet – and exceed – your expectations. In today's post, we're going to take a closer look at some of the products that we offer and – more importantly – discuss how you stand to benefit from sourcing your essential rubber products from us.
Hydraulic hose
When it comes to quality, Kent Rubber refuses to make sacrifices. A Premier Select Distributor of the industry's most trusted brands – Eaton Aeroquip, Synflex Eaton, and Everflex – we understand the importance of reliability, longevity, and cost-efficiency. Offering a wide range of hydraulic hoses, you can be certain that we have what you need. Best of all, if you don't see exactly what you need, we'll work with you to supply you with a custom hose that meets your requirements.
Hydraulic fittings
With the industry's largest selection of hydraulic fittings, couplings, and adapters, Kent Rubber is a one-stop shop for all of your operation's essential rubber products. Whether you're looking for tube fittings, JIC hydraulic fittings, or any number of other items, you can rest assured that we have – or can acquire – all of the products that you need.
At Kent Rubber Supply, our goal is to maintain our reputation as the most trusted, most reliable source for custom and hydraulic hose on the market. If you've been searching for a new supplier, we encourage you to browse our site, take a look at our products, and contact us with any questions that you have.