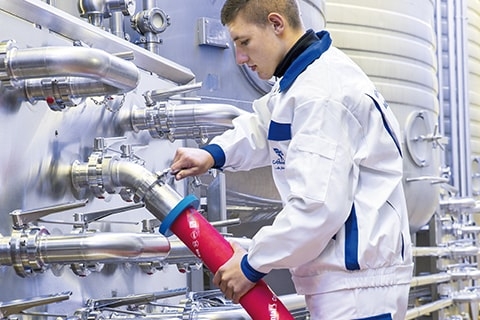 If your operation depends on a steady, uninterrupted supply of custom hydraulic hose, there's no better source than Kent Rubber Supply. In business for over seven decades, we're constantly looking for better ways to overcome challenges and — above all else — proven ways to wow our customers. Because of this, we've grown to become the industry's most trusted supplier of rubber and hose solutions. Whether you're in need of industrial fittings, gaskets and seals, neoprene gaskets, or industrial hose, you can absolutely count on us to deliver. Best of all, when you work with us you can rest easy knowing that you have a true partner… a partner that will put your operation's uptime and productivity first.
No matter your industry, the team at Kent Rubber Supply will work with you to understand your challenges, identify opportunities, and supply the rubber products that you need. From agriculture and automotive or pharmaceutical and government clients, we've served a massive range of clients. In that time, we've continually worked to increase our knowledge base. And, because we've served so many industries, you can count on us to have firsthand knowledge of your needs and the problems that you may be facing with your current suppliers.
At Kent Rubber Supply, we are driven to provide our customers with the absolute best gaskets and seals, fittings, and custom hydraulic hose on the market. Our team aims to make it easy for you to source everything that you need from a single, central supplier. By leveraging our experience and our massive catalog, you can position yourself at the front of the pack, in front of your competitors. So, if you're looking for a trusted supplier for your operation's essential rubber products, take a look at what we have to offer and contact us today to learn more about how we can help.