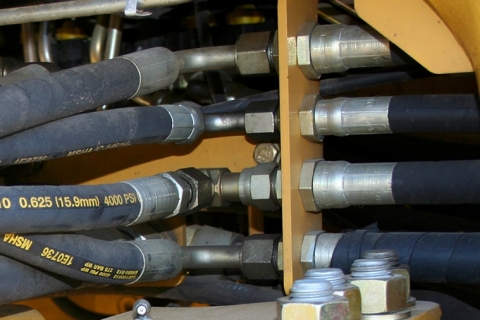 If your operation relies on moving fluid products, including gas, oil, water, and air, you understand how essential tight seals are. When moving your products, insecure or loose-fitting seals can result in leaks — even nearly undetectable leaks — that can cost you money. Thankfully, Campbell Crimpnology can help. As the art of hose and fitting attachment, crimpnology aims to achieve the tightest possible seals, with the highest possible retention rates, and the most highly rated pressures possible. Developed over the years by the team at Campbell, this extremely useful discipline allows you to move your products faster, safer, and more efficiently. Because of this, you'll save money and reduce waste, resulting in better profit margins.
But, what are the benefits of crimpnology?
Not only will the reduced waste save you money, but tighter seals ensure a higher level of safety. Your employees are your most valuable asset. In many cases, they're like family and deserve to be secure and protected. Crimpnology ensures that you're taking the steps necessary to avoid costly, unexpected injuries. Less accidents means less downtime; less downtime means less delays; and less delays means more reliable delivery. So, not only does crimpnology result in happier employees, it results in happier customers.
How do I get started?
Integrating new technologies, equipment, and disciplines into your lines can be intimidating, but we're here to tell you that it's easy! Offering our crimpnology services through Campbell, Kent Rubber Supply is just a phone call away. When you call us, you can count on us to handle all the details, leaving you — and your employees — with less hassles and less worries.
At Kent Rubber Supply, we're proud to offer the absolute best industrial hose and custom hose products on the market. As part of that, we're proud to provide our customers with access to Campbell Crimpnology. If you've been looking for ways to increase the efficiency and safety of your line, contact us today!