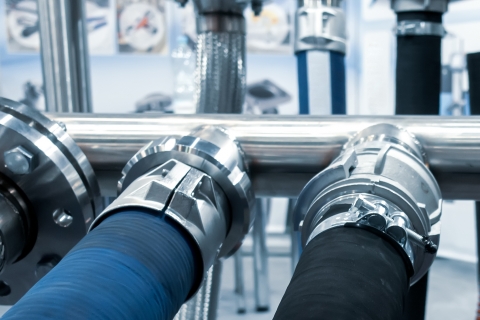 Tight seals are crucial if your operation is based on the moving of fluids like gas, oil, or water. Insecure or loose-fitting seals can result in costly leaks that can hurt your bottom line. Don't let your profits drain away through undetectable leaks. Kent Rubber Supply can help by offering criminology through Campbell Crimpnology. Crimpnology is designed to achieve the tightest possible seals through hose and fitting attachments. This results in higher retention rates and the highest possible rated pressures. The team at Campbell has developed the discipline of crimpnology over years to help you move your products in a way that is safer, faster, and more efficient. This means you will save money and minimize waste, helping your profit margins grow. Read further for more information about the benefits of crimpnology.
Reduced Waste, Increased Safety
First and foremost, the tighter seals will keep the liquids secured. This means reduced waste that will save you money and increase the safety for your workers. Your employees are crucial to the success of your business, and many of them are like family. They deserve to be protected and allowed to work in a secure and safe environment. By implementing crimpnology, you are taking the necessary steps to prevent any costly and unexpected injuries. This results in fewer accidents, which creates a ripple effect that results in fewer delays and a more efficient and reliable process. Crimpnology results in both your employees and your customers being happier, which will result in a healthier bottom line and more successful business venture.
How do I Get Started with Crimpnology?
While it may seem intimidating to integrate new technology, equipment, and disciplines into your lines, but with Kent Rubber Supply, the process is as simple and worry-free as possible. We offer crimpnology through Campbell Crimpnology, and we're always a phone call away to help with any issues or details you need assistance with. Our helpful employees will help with all of your questions to alleviate the hassles and worries from your employees.
The experienced professionals at Kent Rubber Supply are proud to offer our customers the very best in industrial hose and custom hose products in the industry. We also take pride in providing customers access to Campbell Crimpnology to help minimize leaks and maximize safety. For more information about how you can get started with crimpnology, contact us today!