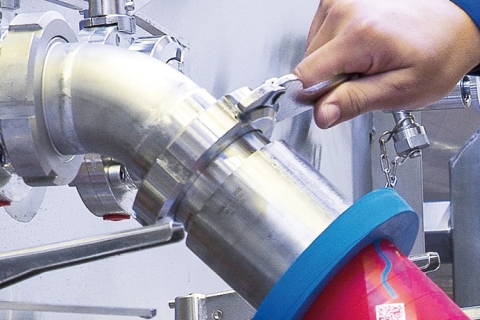 The movement of liquids from one place to another within your business requires strict attention to detail to ensure that there are no leaks in the transfer system, especially in the hoses. Without a proper tight seal, building pressure can cause that fluid to leak out, possibly damaging equipment or even injuring employees in certain cases. These are problems that you don't have the time or money to deal with, so set your mind at ease by working with Kent Rubber Supply. We can offer you crimpnology services through Campbell Crimpnology, making sure that every hose and fitting is tight enough to facilitate the flow of liquids with the right amount of pressure and no problematic leaks or deficiencies. The experts at Campbell are dedicated to helping you maintain a safer, more efficient liquid transfer system in your facility. In today's post, we will discuss the benefits of crimpnology services for your liquid transfer needs.
Reduce Waste While Increasing Safety
The main benefit of crimpnology services for your business is that all hoses on your machinery will have a tight, reliable seal that will keep liquids from leaking. This results in a reduction of waste while also ensuring a safe work environment for your employees. This will help eliminate that type of injuries that affect employees, their families, and your business. By instituting crimpnology into your system, you are investing in the type of safety and security that your hardworking employees deserve. You also get the benefit of a smooth-running operation that doesn't suffer from the type of downtime that negatively affects your reputation and bottom line. Especially in cases where your machinery uses dangerous chemicals, a tight reliable seal is absolutely crucial. Kent Rubber Supply will get you the right hose, and Campbell Crimpnology will make sure those hoses are effectively sealed.
Get Started with Crimpnology
If you are tentative about adding Crimpnology to your processes, let us put your mind at ease. Kent Rubber Supply and Campbell Crimpnology will work together to ensure that the transition process is a smooth and easy one. Once everything is in place, we can provide you with ongoing services to make sure your system continues to function properly, and we are always just a phone call away to help with anything you need.
Kent Rubber Supply is the industry leader when it comes to industrial hose and custom fittings for a number of businesses. By adding services from Campbell Crimpnology, you get the peace of mind knowing that your hoses will have the tightest possible seal for maximum safety and efficiency. Contact us for more information about how you can get started with crimpnology for your business.