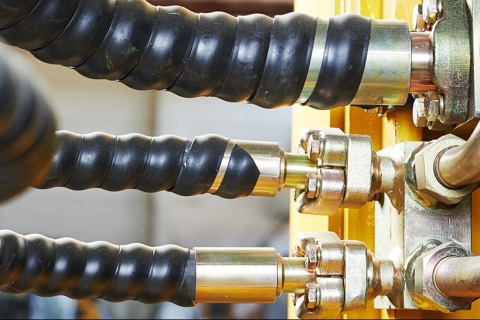 For more than 75 years, Kent Rubber Supply has been providing customers in Southwest Michigan and throughout the country with high quality custom hoses, assemblies, fittings, and seals for a wide variety of applications and industries. We have built lasting relationships with our clientele, providing them with effective solutions to even their most difficult challenges. We have the best resources and latest equipment at our disposal, and we have extensive knowledge of the relevant guidelines and necessary testing to ensure you get the quality custom hose and other products you need for your business operation. In today's post, we will discuss the products and services Kent Rubber Supply can provide to keep your business running smoothly and profitably.
Custom Hose, Gaskets, Seals, and Other Products
Kent Rubber Supply offers the bet in custom hose, gaskets, and seals you need, no matter what industry you are in. We take great pride in the quality of our products and can even provide you with all of the accessories and components you need to use our custom rubber products successfully. This allows you to get everything from hose couplers, hose fittings to hydraulic fittings and more from one reliable source. Our experienced professionals will make sure that you are completely satisfied with the products you receive, so contact us and let us know how we can help you with your custom rubber needs.
We Test Our Hoses to Ensure Reliable Performance
Whether you need custom rubber hoses for a single project assembly or you have an extended production run, Kent Rubber Supply will make sure to test those hose to ensure there aren't any deformities or leaks that could cause significant problems with your machinery and even force costly downtime. Our hose test specialists use the latest equipment that allows them to proof or burst test custom hoses up to 21,750 pounds per square inch. With a PLC controller at our disposal, our test specialists can pre-program a test sequence in order to repeat the test as frequently as necessary. Once testing has completed, we can either print out the results or save them to a USB flash drive for your convenience.
The dedicated professionals at Kent Rubber Supply will work closely with you to build and maintain a strong working relationship and get a full understanding of how your operation works and what you need to keep it working that way. This allows us the ability to formulate proper solutions to unique problems. Contact us today and let us know how we can assist with your custom rubber needs.